Meet the Muses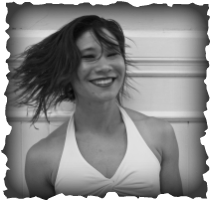 Jenjen Wong
(Rehearsal Director, Dancer
& Company Member)

Jenjen is a founding member of A Mused Collective since 2009 and Rehearsal Director since 2012. Prior to joining A Mused Collective she performed with Lea Anderson (2002), Dandelion Dance Theater (2002-2008) and Kegan Marling (2002-2004). Jenjen has also had the pleasure of performing with a number of local Bay Area and Black Rock City performance artists, including Jez Lee (2004-2005), and Burning Opera (2009). Jenjen relocated to the Bay Area after graduating from the University of California, Davis. Currently Jenjen is a Director and Arts Administrator with Kinetic Arts Center, in addition to being a Trapeze Artist, Entrepreneur and proud Dog Mom. Despite being kicked out of ballet at the age of 6, she has thrived in the studio and on the stage as an accomplished dancer and performance artist.
---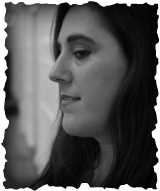 Katie Poeck (Musician, Company Member)

Katie began playing the French Horn at the age of 10 and immediately excelled. In high school, Katie performed in the San Francisco Youth Orchestra, the Oakland Youth Orchestra and the Marin Youth Orchestra. Katie received a Bachelor of Arts degree in French Horn Performance from San Francisco State University (2000), and has performed with the Marin Symphony, Berkeley Symphony, and in numerous pit orchestras around the Bay Area. She works with the Peninsula Youth Orchestra as a Rehearsal Assistant. Katie is new to modern dance but she has been moving and grooving her entire life.
---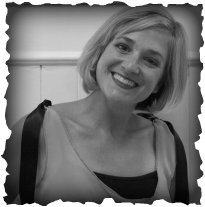 Shelly Gilbride (Dancer, Company Member)

Shelly grew up in theaters and dance studios. She has dabbled in just about every aspect of performing arts both on and off stage. Once upon a time she performed in many regional theatre productions, from playing Molly in Annie when she was 8 years old, to touring the East Coast as Anybodys in West Side Story when she was in her 20s. After realizing that her skills were put to better use off stage, she worked in the Development department of various arts organizations in Philly and NYC before moving to California to pursue her PhD in Performance Studies at UC Davis, specializing in arts policy and contemporary dance history. A mother of two little Muses, Dr. Gilbride lives in Davis and dances with the Linda Bair Dance Company.
---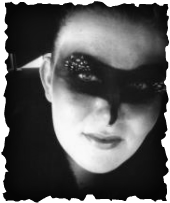 Saranique Schwartz (Musician, Company Member)

Saranique (Snique) is a classically trained flutist with an impressive flair for improvisation. Snique is not only a talented musician, she is a photographer, artist, performer, circle spinner, dog trainer and life lover. Snique's artistry extends into every element of her life and A Mused Collective is honored to have her positive vibes and creative energy in the mix.

---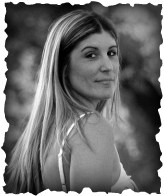 Kristen Boberg (Dancer, Company Member)

Kristen is a lifelong dancer, who received training in contact improvisation and modern dance technique while attending the University of California, Davis (UCD). At UCD she had the privilege of choreographing two performance pieces in the Annual Spring Dance Concert, titled, 'Shutter' (2002) and 'Vent' (2003). Upon graduation from UCD, Kristen began teaching modern dance technique at the El Dorado Dance Academy (2004-2008) and also taught as a guest instructor at her local high school (2008-2012), where she encourages students to explore their passion for dance and creative movement. Kristen continues to dance and choreograph new movement and material drawing from her own life experiences and is very excited to be a part of A Mused Collective.


---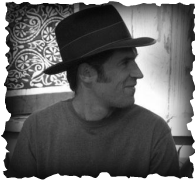 Tobin Mayell (Musician)

Tobin has studied West African percussion for over ten years and it continues to inspire his desire to spread rhythm, dance and celebration. After years on the drum set, following in the footsteps of his father, the traditional rhythms of the Mande and Bambara peoples brought new life and purpose to his drumming. His teacher, Abdoulaye Jiakite, taught Tobin in both Oakland, California and Tambacounda, Senegal.
---


Susannah Richter (Dancer)

Susannah has a lifelong background with movement that led her to modern dance and contact improvisation during high school and as an undergraduate at Oberlin College. In 2002, she moved to the bay area and performed until 2007 with Dandelion Dancetheater, Carol Kueffer Dance, Mica Miro, and Angelina Nicole's Imaginary Friends. Combining her passions for movement and healing, she pursued a Doctorate in Physical Therapy at the George Washington University. Upon returning to the Bay Area in the Fall 2010, she began work as a Sports/Orthopedic Physical Therapist in the San Francisco Bay Area with a special interest in Dance Medicine. She is thrilled to be part of the creative vision of A Mused Collective!

---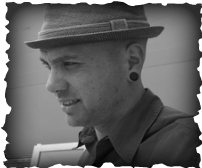 Sean Araneda (Musician)

Sean is a Bay Area native and a long time
student of music. From the age of 10 he started with clarinet, bari sax, and voice until discovering African drumming in college. He has studied African drumming for 20 years in the Bay as well as abroad in West and Southern Africa. His primary focus has been traditional rhythms and songs from Guinea, Mali, Senegal and Ghana with such teachers as Kwaku Daddy, Sory Bangoura, Mabiba Baegne, Mamady Keita, Karamba Diabate, and Bolokada Conde. He has toured with groups such as Lokole, Les Percussions Malinke, Rhythm Village, and the traditional Zimbabwean performance troupe, Chinyakare, led by Julia Chigamba. Sean's ultimate goal is to pass on the knowledge, wisdom, and enthusiasm that was so generously given to him by his teachers.


---


Krystal Willis (Dancer)

Krystal is new to the world of dance, and finds herself an eager student. Her movement background is in traditional Chinese martial arts, studying with EBM Kung Fu Academy (2002-2010). Also a sometimes actress—her stage experience includes improv with Pan Theater (2002-2005) as a player and assistant director, and performances in Round Belly Theatre's 24-Hour Theatre projects (2008, 2009). She is discovering that her diverse background serves to inform and enhance her dance experience in unexpected ways. Krystal is super stoked to be learning, growing and expanding her abilities with A Mused Collective.
---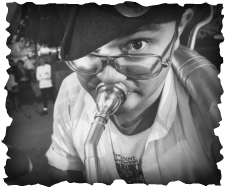 Troy Turpen (Musician)
Troy started playing the trumpet his senior year of High School, then upon entering UC Davis in 1980, he was introduced to the Mellophone in the Cal Aggie Marching Band and has been on horn ever since. Troy played in the Athenaeum in Bucharest, Romania in 1985, and he continues to entertain audiences young and old around the globe with The California Repercussions, always searching for the perfect venue. Troy has been a musician for 32 years, played in countless orchestra pits and has been seen recently on stage in Runaway Stage Storybook Theater and the Light Opera Theater of Sacramento (LOTS) productions. During the day he is a mild mannered Client Services Supervisor for an environmental laboratory. (Photograph by Tony Novelozo)


---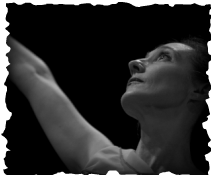 Annette Williams (Dancer)

Born and raised in the Bay Area, Annette has been dancing since she was four. She received her early training at Los Gatos Academy of Dance and the Boston School of Ballet. She trained with David Grenke, formerly of the Paul Taylor Dance Company. She danced with the Margaret Wingrove Dance Company and was the Assistant Director as well as Principal Dancer. She produced performances and set her own choreography with MWDC and independently throughout the Bay Area, and she has performed with Nina Galin Music and Dance, Andrea Weber, Footloose Dance, Karl Schaffer, and Mark Foehringer Dance Project.

---


Outlaw Dervish - Travis Wernet (Musician/Poet)

Outlaw Dervish brings the ancient sounds of World Music into a contemporary realm laying out serious grooves in a celebratory miasma of sound and creation, holding the flame of Community close to our hearts as he shares music with audiences. Outlaw Dervish performs a collage of Dub, Didjeridu, Spoken Word Poetry, Downtempo, Middle Eastern Beats, Funk, Dance and Organica.
---
Company Photography by Eric Gillet, Shoot that Klown